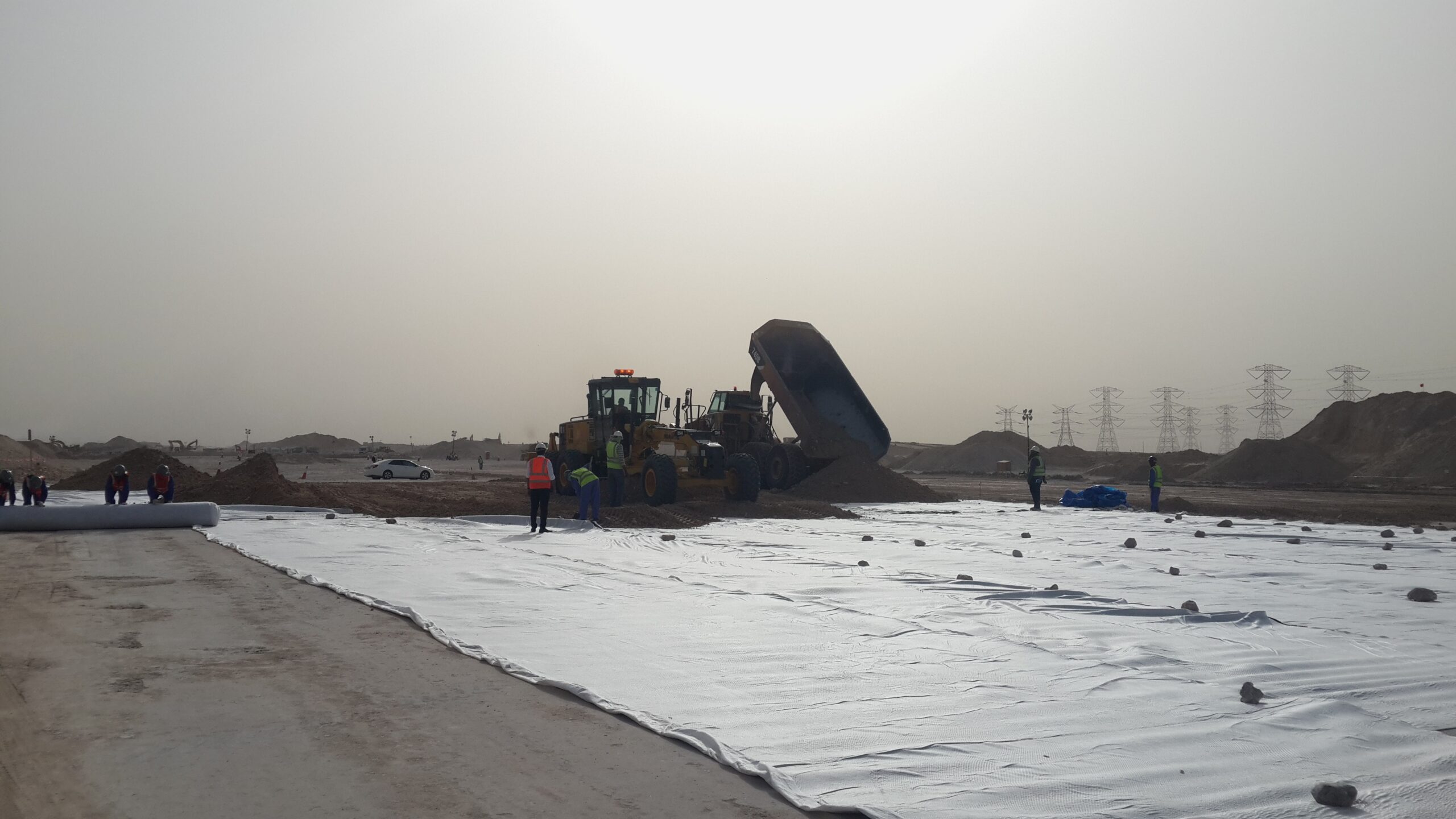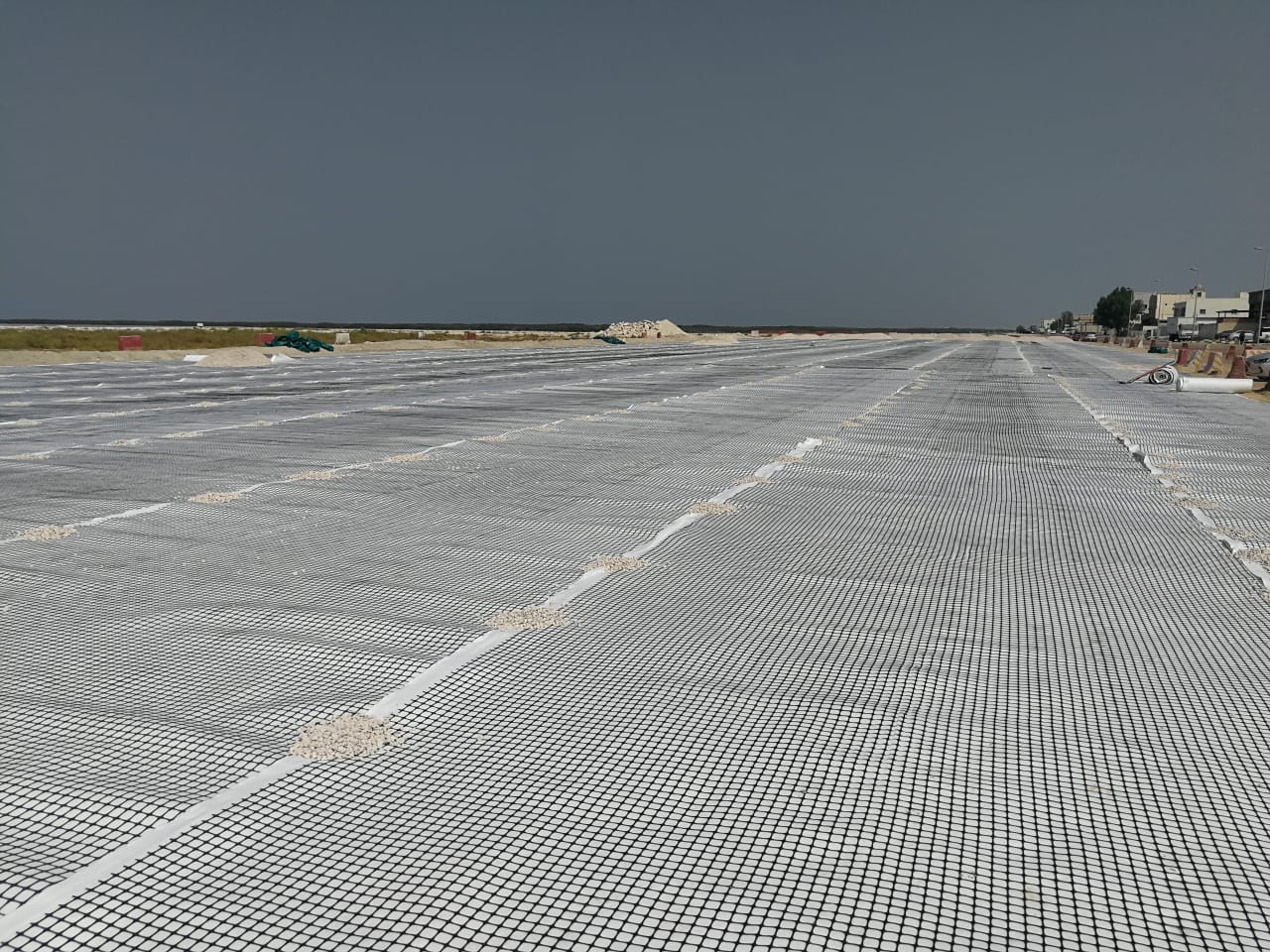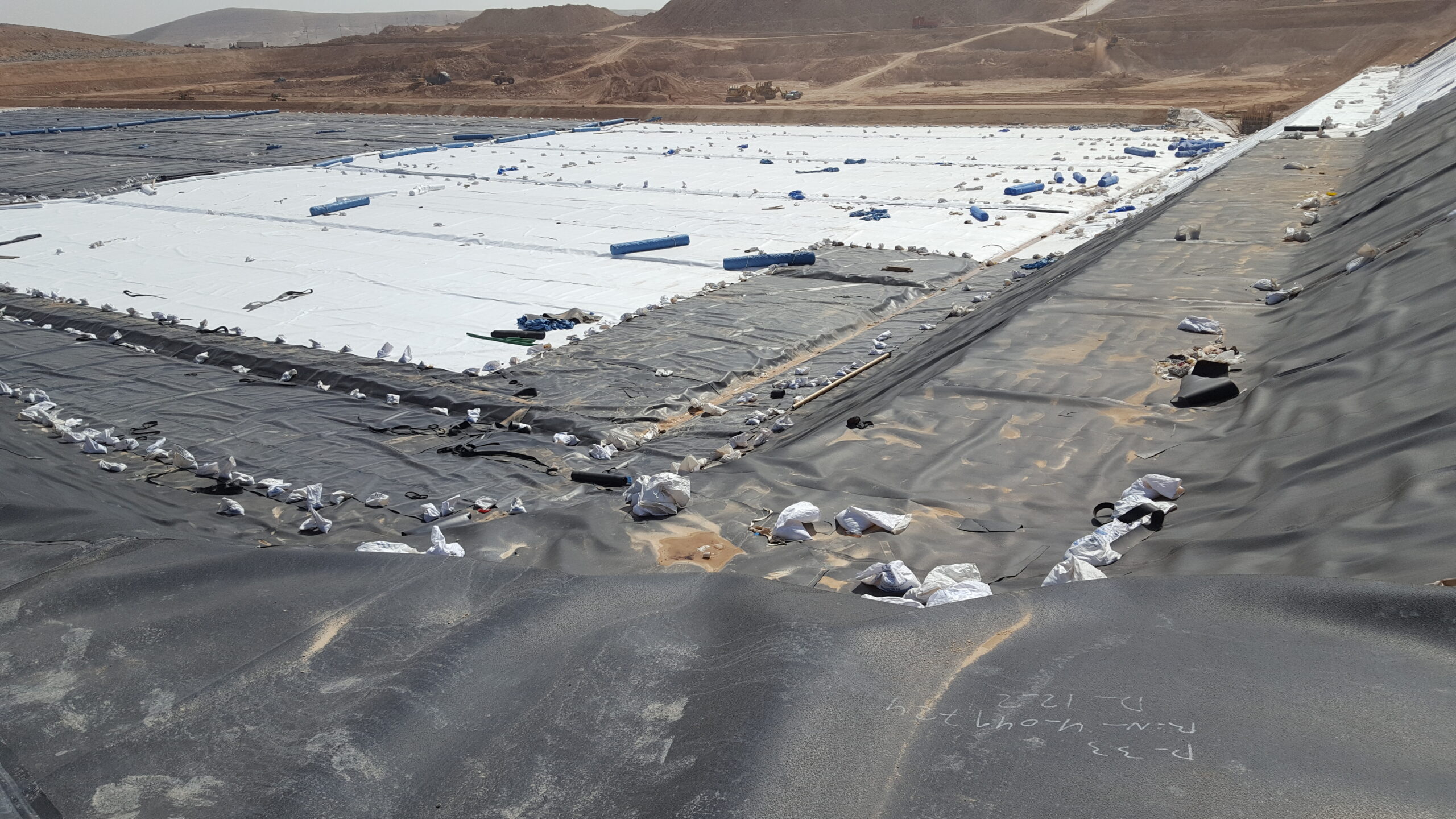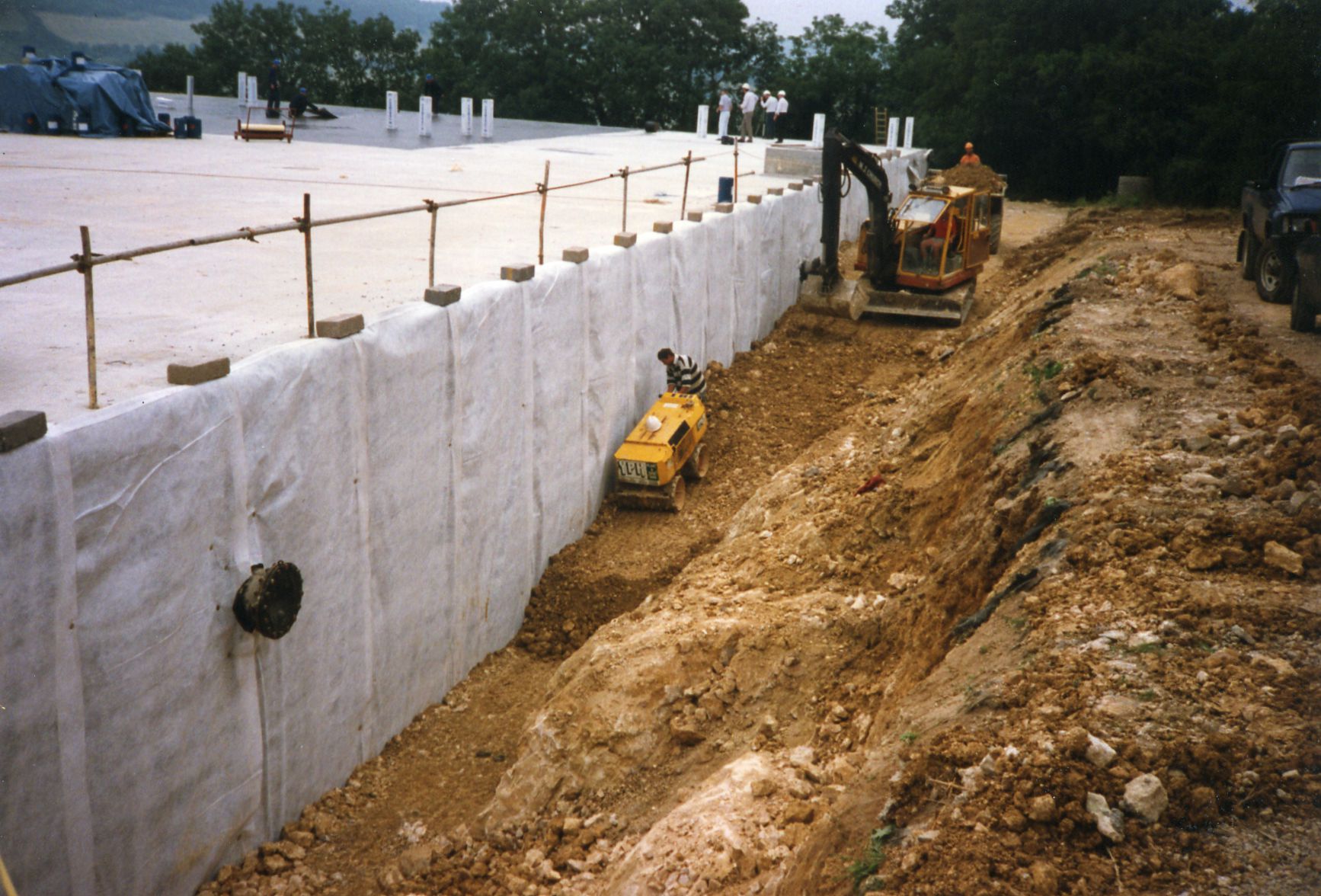 waterproofing-construction
ALYAF Geosynthetic Solutions
a
ALYAF Geosynthetic Solutions
slope protecction
ALYAF Geosynthetic Solutions
celluar
ALYAF Geosynthetic Solutions
ALYAF Geotextiles
A wide range of nonwoven geotextiles in both polypropylene and polyester produced through needle punched and needle punched thermally bonding .
ALYAF Geotextiles
ALYAF TS range of nonwoven fabrics are made from 100% polyester staple fibers,mechanically bonded by a needle punching process and then thermally set to produce a dimensionally stable network.
Cuspate Drains
ALFDRAIN is a high performance impermeable, flexible, cuspated drainage sheet made with HDPE (High Density Polyethylene).
Cuspate Drains
Optimum compressive strength and resistance to creep ensure that the core will maintain its drainage capability under a wide variety of compressive loadings.
Geonet
Bespoke range of engineered high performance Geocomposite consisting of a Bi-Planar net laminated to a geotextile filter layer.
Geonet
The Bi-Planar net has a two intersecting ribs whose geometry creates channels for efficient drainage performance even under high pressures & low gradients.
Geocomposites
ALFDRAIN Geocomposites are a wide range of multifunctional products consisting of a 3-dimentional core laminated with a geotextile on one or both sides.
Geocomposites
The core could be a HDPE cuspate (dimpled) sheet or a biplanar or triplanar geonet.
Salt Barrier
ALFDRAIN SALT BARRIER is a specifically developed capillary breaker to resist the rise of salty ground water to the ..
Salt Barrier
imported top soil layer in landscaped/hardscaped areas and in the base course layers of paved roads.
Geogrids
Range of extruded, punched and stretched PP geogrids designed for ground improvement applications.
Geogrids
The function of the geogrid is to provide reinforcement.
Paving Geocomposite
The construction of asphalt overlays is the most common way to renovate both flexible and rigid pavements.
Paving Geocomposite
The cracks under the overlay rapidly propagate through to the new surface.
Geocells
The innovative ALFWEB 3-dimensional cellular confinement system engineered to provide erosion protection on slopes.
Geocells
The system is utilized in the areas of slope protection, channel protection.
Root Guard
ALFGUARD HD is a tough structured HDPE based root barrier with specially engineered grooves which guides the..
Root Guard
roots back into nutrient zone thereby retaining the root growth within the intended area.
Polymer Mesh & Gabions
A diamond shape extruded net designed for use as crack relief reinforcement in concrete slabs on grade/ground supported, walkways/sidewalks, canal lining, etc.
Polymer Mesh & Gabions
ALFMESH is extruded using virgin polymers from SABIC that ensures assured quality and durability that has been certified by independent laboratories to comply with minimum 100 years service life.
Polyester Reinforcement mat
A wide range of proprietary nonwoven polyester reinforcement mats engineered specifically for the..
Polyester Reinforcement mat
production of bituminous waterproofing membranes.