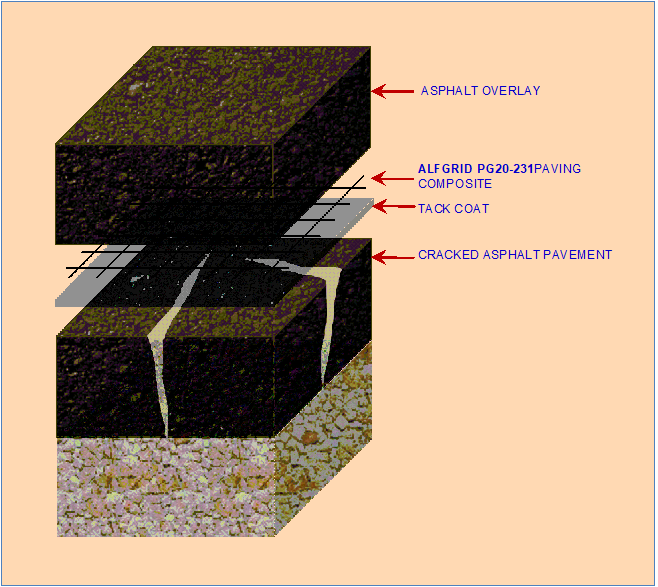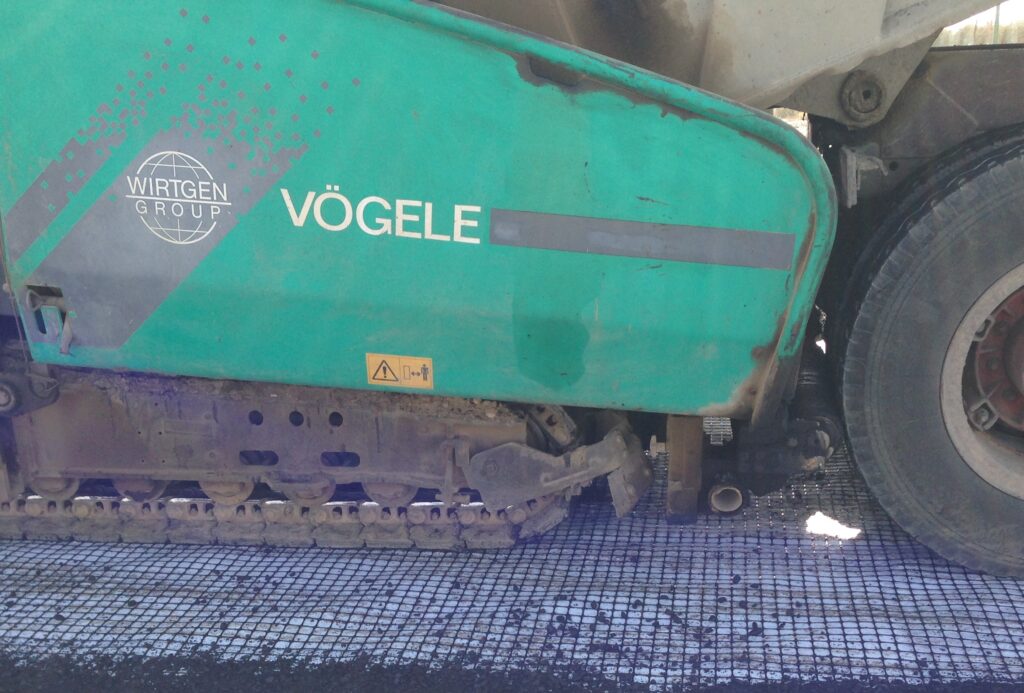 ALFGRID Paving Composite ADD YEARS OF LIFE TO PAVEMENTS
Moisture, expansion and contraction due to temperature changes and traffic loads, all contribute to the vertical and horizontal movements of the pavement causing cracking. When new overlays are applied to such surfaces, the cracks soon resurface in the new overlay, known as reflective cracking.
Paving Composite offer a cost-effective and proven method of retarding the reflective cracking. It also acts as a moisture barrier that prevents the ingress of moisture into the subgrade and increases the fatigue resistance of the pavement structure.
Paving Compositeis made through thermal lamination of a reinforcing BiAx geogrid with a polyester paving fabric. The polyester paving fabric field saturated with asphalt provides the functions of stress absorption and sealing and also facilitates installation. The BiAx reinforcement geogrid with its 3-D rib geometry and stiff intergral junctions provides mechanical interlock of the overlying material to provide added strength to the overlay.